Central to its activities, CETh has developed a range of low voltage local heat treatment machines capable of meeting our customers most demanding expectations. (welding pre/post-heating, stress relief and treatment, using electrical resistances).
Our engineers are heat treatment experts and work with the machines they develop. This field experience allows us to offer reliable machines, benefiting from constant improvements and meeting the highest requirements in terms of heat treatment. We are particularly proud of our automated regulation, controlled by a user-friendly touch interface offering high flexibility and precision.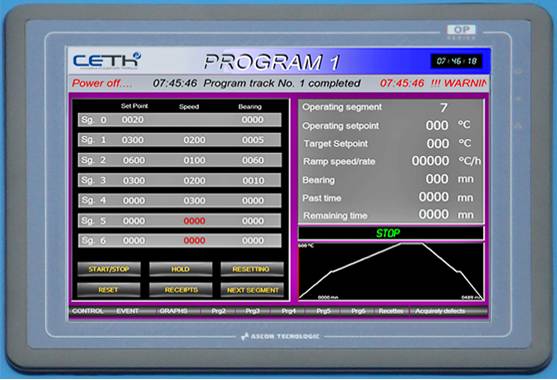 TT12
TT13cc
(Under development)
TT30
TT60
TT90
TT120
TT180
TT130

Power

12 kW
13kW
30kW
60kW
90kW
120kW
(2 x 60kW)
180kW
(2 x 90kW)
130kW

Primary suply

400V tri
20A
400V tri
50A
400V tri
50A
400V tri
90A
400V tri
140A
400V tri
180A
400V tri
270A
400V tri
190A

Secondary outputs

46V
46V
46V
46V (1)
46V (1)
46V (1)
46V (1)
46V (2)

Control panel & regulatorr

The regulation system is managed by a programmable logic controller (PLC) via an HMI on all our machines.

Controlled heating zones

2 ou 6
6
3 ou 6
6 ou 12
6
6 ou 12
6 ou 12
8
+ 2 sécurités

Recorder (3)

Numérique
Externe optionnel
Numérique
Numérique
Numérique
Numérique
Numérique
Numérique

Dimensions

270 x 670 x 580
270 x 670 x 680
700 x 700 x 1700
800 x 1100 x 1200
950 x 1100 x 1200
1750 x 900 x 1250
1750 x 900 x 1250
800 x 900 x 2000

Weight

95kg
43kg
300kg
390kg
500kg
900kg
1000kg
650kg
All the machines are 

certified.
(1) Customizable in 80V
(2) Supports y2 single loop digital controler.
(3) Supports intgrated or external strio chart recorder.
Equiped with Yokogawa or Eurotherm video recorders, our machines can also be equiped on demand, with strip chart recorders.
CETh TT machines can also be equipped with RJ-45 Lan port, allowing for remote maintenance, message services and machine networking.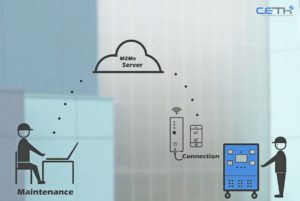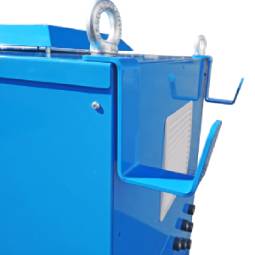 Optional hooks for power cable. Get fixed to lifting rings.
Our standard range of TT machines, supplies very modular electrical resistances due to their flexibility, solid and minimizing the risk of contact between the filament and the treated part.These resistances heaters enable the positioning of certain thermocouples, avoiding the appearance of cold zones due to, for instance, the spacing of ceramic pads. They also have the capacity to work in conduction as well as by radiation.