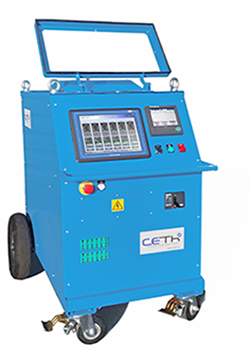 CETh (Heat treatment equipment design) designs, manufactures and installs thermal equipment.
CETh provides maintenance and modernization of thermal equipment for its supply as well as that of its competitors.
CETh offers several types of products:
TT Heat treatment machines
TT Machine accessories
Temperature measuring equipment 
 Gas heat treatments
Electric radiant panels
Insulated heaters pads 
The CETh catalog also provides technical assistance and advice in the use of our equipment.